Sledges have belonged to Malá Úpa since time immemorial. They used to be called hornbills and helped to bind hay and wood. Later, wealthy tourists rode on horseback. They are now resting in the Information Centre, where you can see them. You can see them in action during the traditional horn races at the end of January.
Families with children like to go sledding or bobsledding. Malá Úpa is characterized by many meadows, you can sledge basically anywhere. It is one of the most popular winter pastimes.
In our rental shop in the Wellness Resort Bouda Malá Úpa, you can rent a sledge and ride down the 1000m long Pomezky ski slope after opening hours.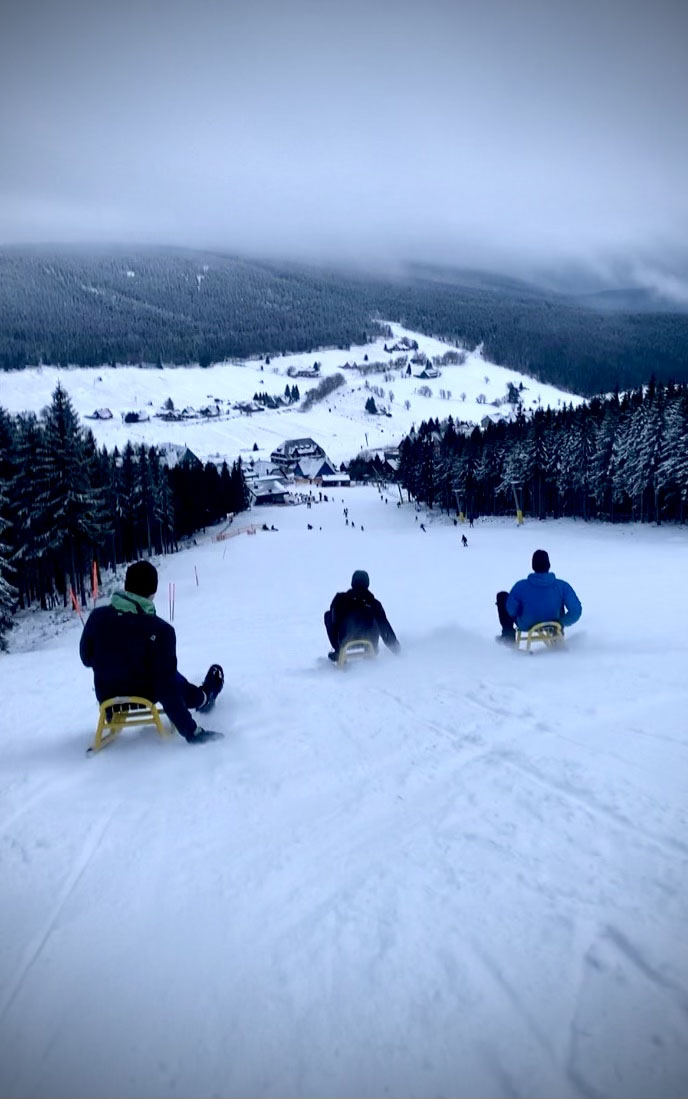 Sleds